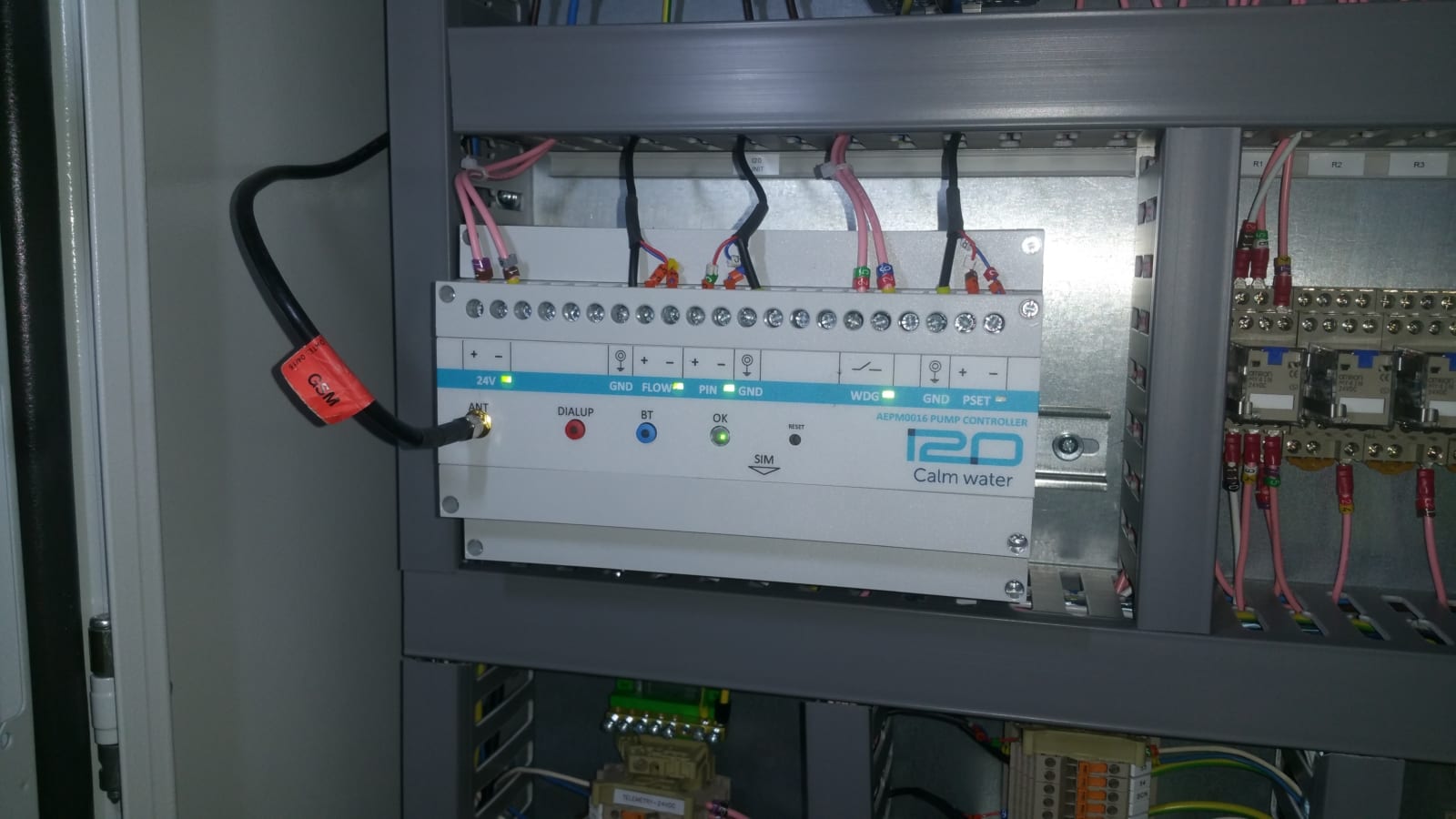 Severn Trent
Using Advanced Pressure Management to improve water supply to clients including a critical user
Challenges
Severn Trent Water provides water services to 4.5 million customers across the Midlands and Wales. Its Hady DMA, located in Chesterfield, Derbyshire, had a history of pipe bursts and high leakage levels (640 m³/d), which the utility was keen to address.

The DMA has 36.5 kilometres of predominately cast iron pipes and serves a population of 6,245 people, including a critical user, the Chesterfield Royal Hospital.
Project overview
The site was chosen to be the first to trial i2O's Pump Optimisation solution due the challenges it faced. The aim was to reduce power consumption and leakage rates, minimise bursts and improve customer service. Prior to the introduction of i2O's Advanced Pressure Management solution, the DMA was supplied with a fixed outlet pressure of 35m, generating unsteady diurnal critical point pressures of between 29m and 34m.

During the trial period and postoptimisation, critical point pressure was targeted at a minimum of 20m. The The distribution booster station (DBS) outlet pressure was steadily reduced over a
number of weeks to allow the algorithm to learn the relationship between the flow and pressures, and to ensure minimal impact on customers. After a year's operation a number of benefits were identified.
Outcomes
65% reduction in burst frequency
49% energy saving from pump operations
26% reduction in average pressures
16% reduction in leakage
Optimising pressure within the DMA has also produced a 2.7 kg/kWh carbon saving