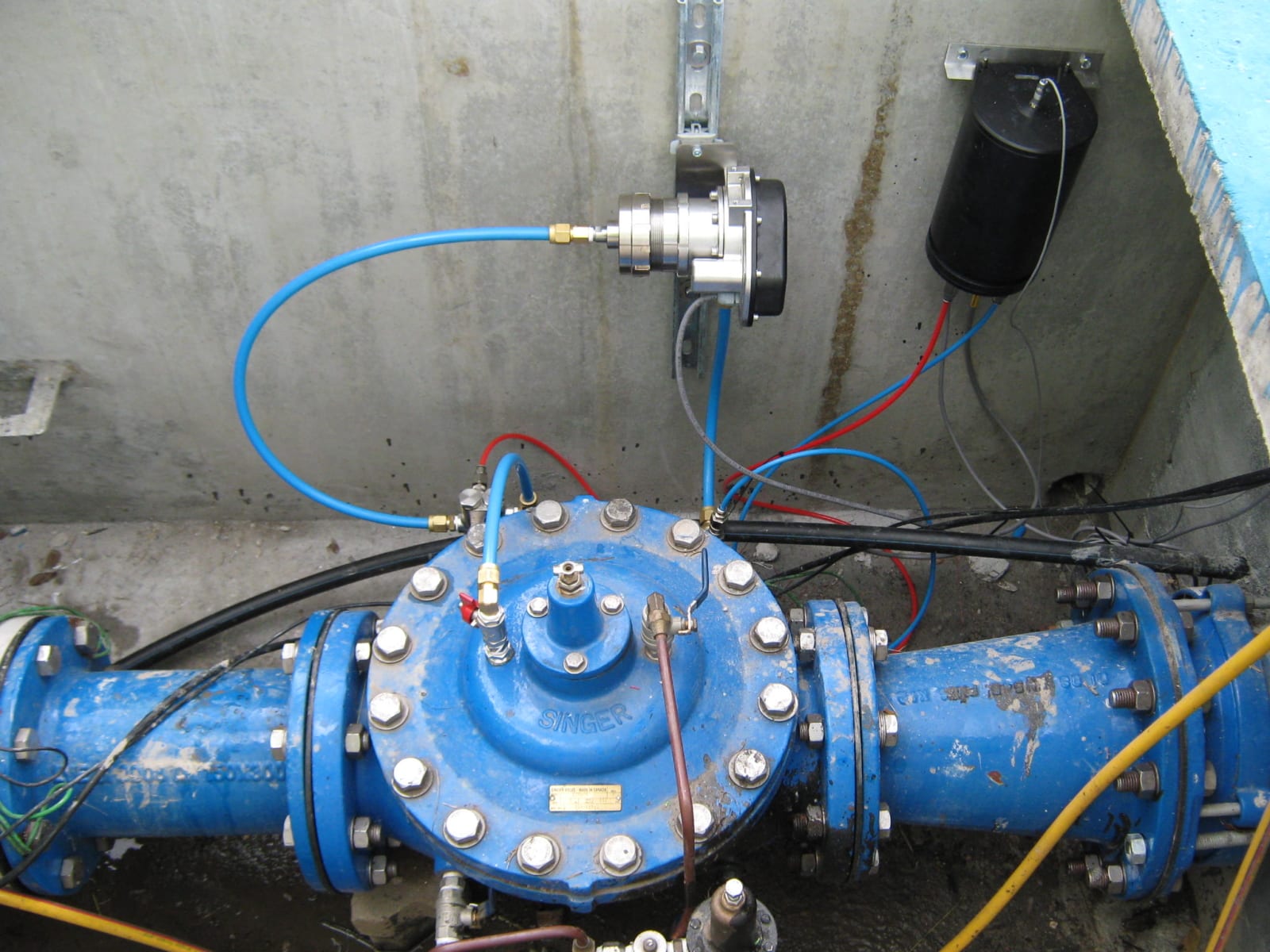 Air Selangor
Advanced Pressure Management helped minimise the risk of network damage
Challenges
Air Selangor provides water services to more than 10 million domestic and commercial customers in the State of Selangor and the Federal Territories of Kuala Lumpur and Putrajaya. The company operates and maintains 27,420km of pipes, 1,565 reservoirs and 638 booster pump stations.

When a hot dry spell in early 2014 resulted in declining water reserves, Air Selangor needed to implement water rationing in 6 major areas, covering 101 DMAs. Customers faced 2 days of water supply alternating with 2 days without water, over a 2 month period.

However, since the programme relied on manual intervention to open and close valves at remote reservoirs over a wide area, maintaining the strict water rationing schedule was a major challenge. The difficult logistics meant customers could be left uncertain about when their supplies would be turned off and on.
Project overview
Air Selangor chose to retrofit i2O PRV controllers at all 101 DMAs, to eliminate the need for manual intervention. This system allowed the main supply valves in each zone to be closed and opened remotely, ensuring these operations were always completed on time.

To shut off the supply in each zone, the downstream pressure was remotely switched to 0mH. In some high-pressure zones, the downstream pressure was set at 2-5mH to avoid air locks and potentially damaging 'water hammers' when the valve was reopened. The remotely controlled system also meant Air Selangor could adjust its water rationing programme very precisely at any time in response to changing conditions.
Outcomes
Reduced operational costs
Minimised risk of network damage
Significant redution in manpower for main supply valves closure and opening
Improved customer service by ensuring water supplies would be available in line with published timetable