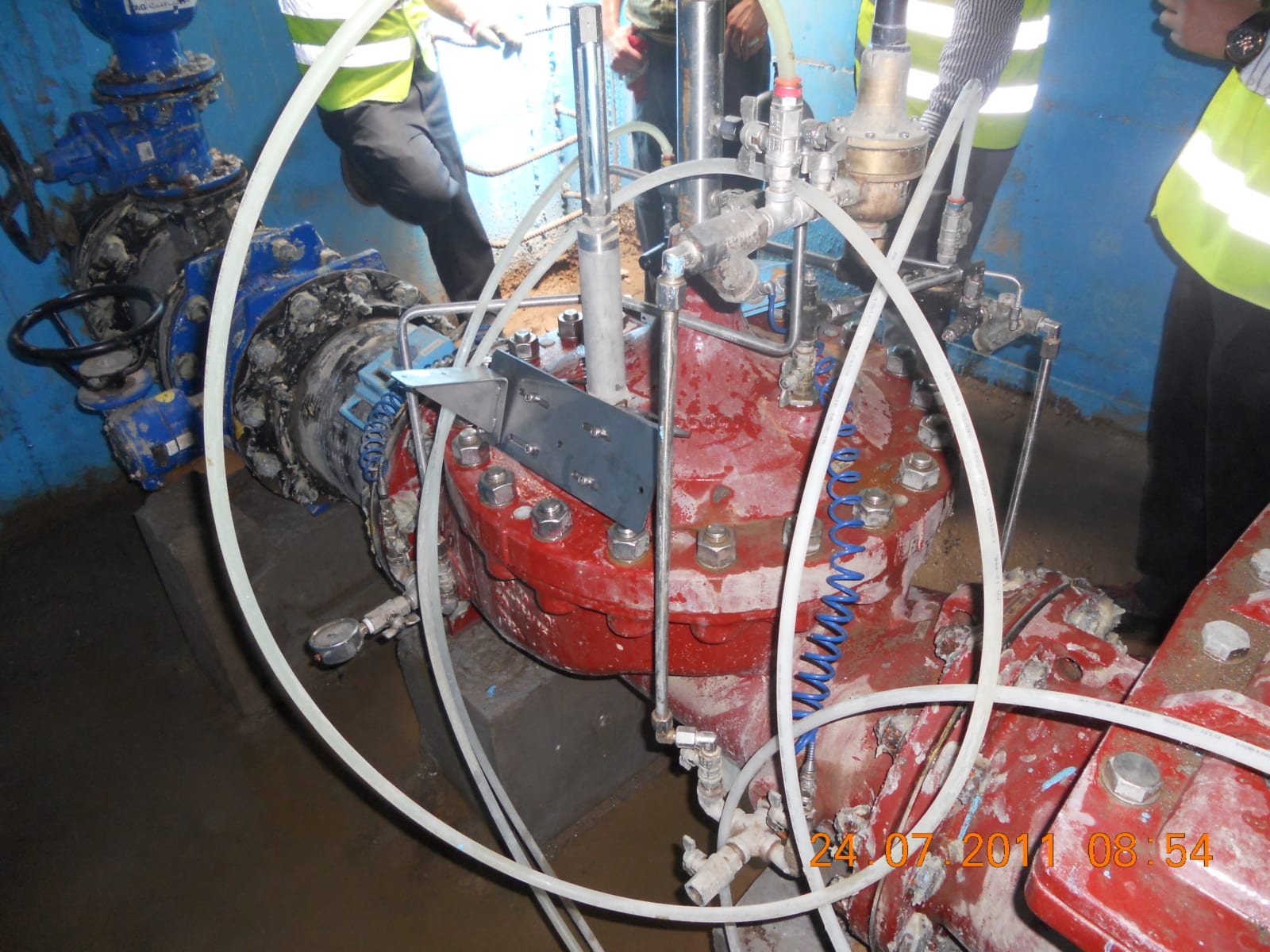 Jeddah City Business Unit
Using Advanced Pressure Management to better manage a limited water supply
Challenges
In Jeddah, a substantial increase in demand for water, combined with a lack of natural water
resources, ageing infrastructure and intermittent supplies, required ambitious reforms to keep pace with the city's rapid growth. Jeddah is supplied with nearly 1 million cubic meters of water per day, almost all of which comes from desalination plants. Desalination is expensive and the government was concerned about water loss in Jeddah through pipe leakage and maintenance issues. Initial estimates indicated water losses were close to 30% in the distribution network, with detection and repair work resulting in more than 1,600 repairs per month.

Water distribution is rationed in many areas of the city and this is managed manually, which is both labour intensive and inefficient. Pressures across the network are also unstable, falling below the minimum requirement of 0.5 bar in some areas.

JCBU wanted to expand on the success of basic pressure management with pressure reducing
valves (PRVs) and implement an Advanced Pressure Management system to address leaks, and to optimise and remotely control pressure without the need for manual intervention.
Project overview
JCBU decided to implement i2O's Advanced Pressure Management solution, oNet, for an initial
pilot in 2 of the city's 51 District Zones. The trial was designed to demonstrate to JCBU how i2O
could proactively manage pressure in these zones, achieve consistent target pressure at critical points, and improve regular supply through automatic PRV control. i2O's PRV Controllers were installed in the 2 zones and optimised just 2 days later. The benefits were seen immediately.
Outcomes
20% reduction in pressure and 40% reduction in pipe bursts
10% reduction in leaks, with estimated daily savings of 3,201m³ of water
Lower repair costs and extended asset lifespan
No manual intervention required to manage PRVs, reducing operational costs and carbon footprint