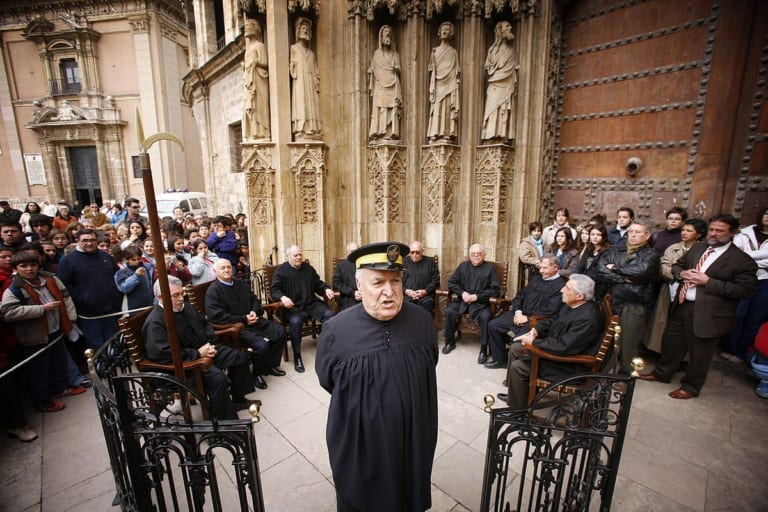 The Water Court of Valencia
Eight men in black robes meet every Thursday at noon sitting in a circle on chairs in the street outside a cathedral. They are the Water Court of Valencia. According to the Times of India the Court has been in existence for 1,000 years. It's an elected body who resolve irrigation conflicts in an agricultural area of Spain. Not perhaps a very modern model for regulation of scarce resources, but a democratic one at least.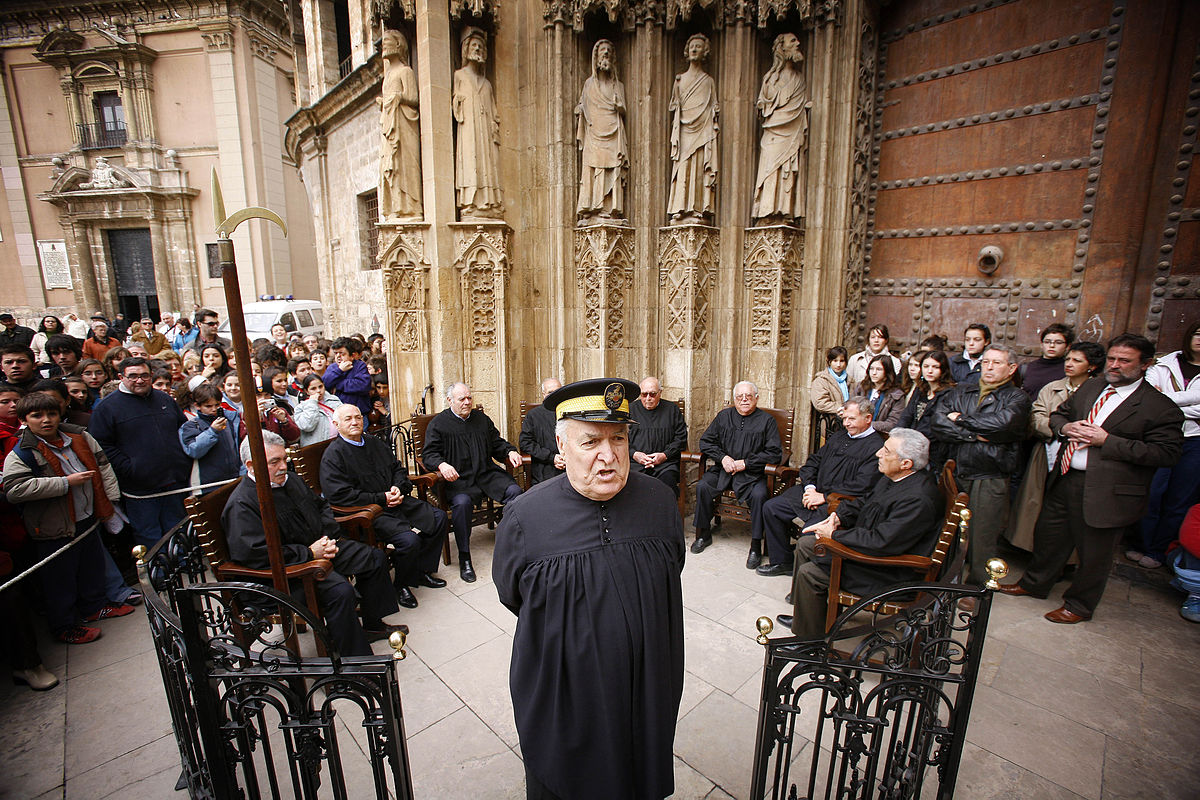 The regulation of water is a complicated business. Take the UK which has a well-evolved system of regulation.
The overall water and sewerage policy framework is set by the Government Department for Environment, Food and Rural Affairs (Defra) in England, and the Welsh Government in Wales.
The
European Union
(for now at least in relation to the UK) sets European water, wastewater and environmental standards.
Ofwat
is, technically, a non-ministerial government department that operates as the economic regulator for the water and sewerage sectors in England and Wales (but not Scotland). Its responsibility is to make sure that water companies provide consumers with a good quality and efficient service at a fair price.
The environmental regulator of the water and sewerage sector is Natural Resources Wales for Wales and the Environment Agency for England.
The Drinking Water Inspectorate is responsible for regulating drinking water quality in England and Wales.
The Consumer Council for Water represents consumers within the water and sewerage sectors and investigate consumer complaints that have not been satisfactorily resolved by the water companies.
Natural England's purpose is to protect and improve England's natural environment and encourage people to enjoy and get involved in their surroundings.
There's a parallel set of bodies for Scotland all set out in a nice diagram here although they forget to mention the role of the European Union. Scottish Ministers set the objectives for Scottish Water and appoint its Chair and Non-executive Members. Scottish Water is the company responsible for providing water and waste water services to household customers and wholesale Licensed Providers. It has to deliver the investment priorities of Ministers within the funding allowed by the Water Industry Commission for Scotland. The Water Industry Commission for Scotland is the economic regulator which sets charging levels and reports on costs and performance. Then there's the Drinking Water Quality Regulator who is responsible for protecting public health by ensuring compliance with drinking water quality regulations. And the Scottish Environment Protection Agency (SEPA) who are responsible for environmental protection and improvement. And the Scottish Public Services Ombudsman which is responsible for investigating complaints about public services in Scotland, including Scottish Water, once the services' complaints procedure has been completed and sharing lessons from complaints to improve the delivery of public services. And Consumer Futures, who are responsible for representing the views and interests of Scottish Water customers, are a statutory consultee for matters relating to the Scottish water industry.
It makes your head spin. Perhaps 8 people in black robes meeting once a week in the street isn't so bad after all.
Global Water Intelligence are currently scoping out a report on the regulation of water. Hopefully that will be able to build up a resource of comprehensive and reliable information for those of us who want and need to understand how the water sector is regulated around the world.