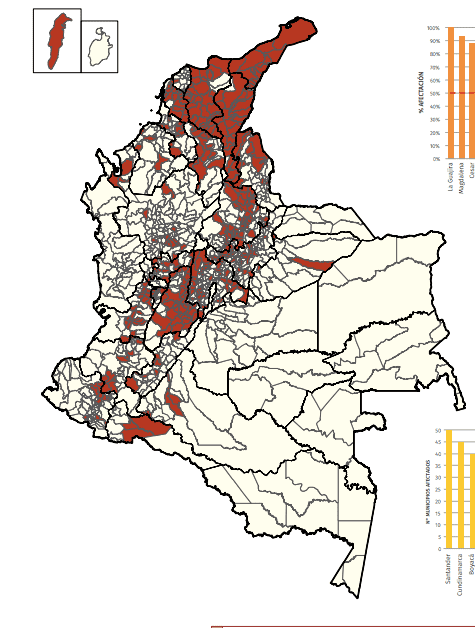 35% of Colombia's municipalities face water shortages
The Colombian Ministry of Environment and Sustainable Development and the Institute of Hydrology, Meteorology and Environmental Studies has announced the publication of the National Water Study 2018.
Colombia has 1,122 municipalities. In 2014, 318 were identified as being susceptible to water shortage. In 2018, that has risen to 391. A 23% rise in just 4 years.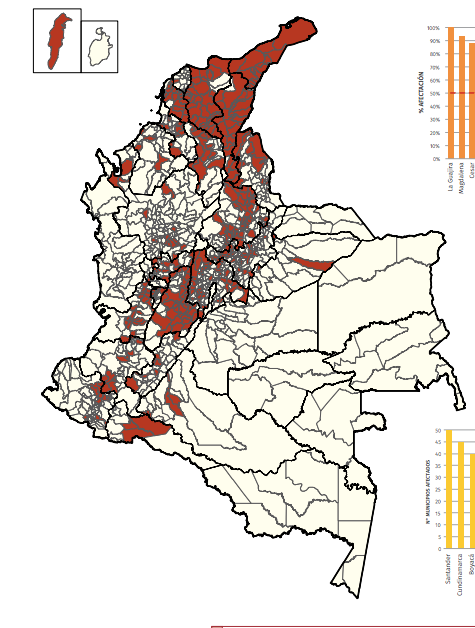 The country's departments, which have at least 50% of their municipalities in this category, are in descending order: La Guajira, Magdalena, Cesar, Tolima, Bolivar, Quindio, Santander, San Andres and Providencia Valle del Cauca.
Water demand has increased from 2012 to 2016 by 5%. The biggest increases come from fisheries, hydropower and services. What underlies this is population and climate.
The study itself doesn't mention population growth. Colombia's population was 16.5m in 1960. It grew to 46m in 2010, and to 50m in 2018. Of the 2.3m Venezuelans fleeing the economic crisis, Colombia has received more than 1m of them, a quarter in Bogotá.
El Espectador's reporting concentrates on the changing climate which is creating problems with drought and flooding.
In the course of the past 30 years the Colombian glacier mass has reduced by 56%, equivalent to 47.1 square kilometres.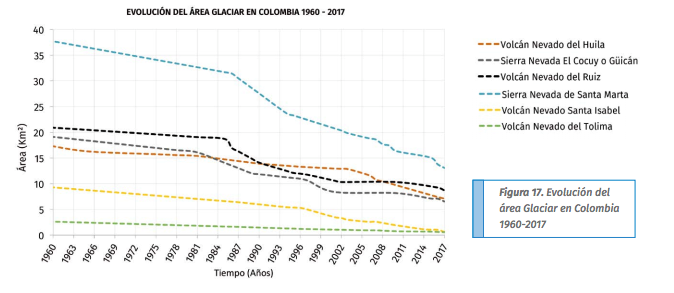 Minister Lozano is pessimistic about the future: 'The melting of glaciers is much faster than we thought, because the extreme climatic phenomenon of drought is increasingly stressful.' He doubts if the remaining glaciers will exist beyond 2050.
i2O has an office in Bogotá and many of the country's water companies are clients. Little wonder.