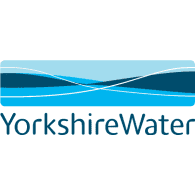 Artesia Consulting and i2O Water announce client for SIDS
Following last month's announcement of the first product resulting from their partnership, Artesia Consulting and i2O Water are delighted to announce Yorkshire Water as a client for the Supply Interruption Detection Services SIDS.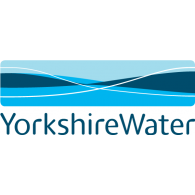 Yorkshire Water provides water and waste water services to over five million customers in the North of England.  The company produces over 1 billion litres of high quality drinking water every day and delivers this through over 30,000 km of distribution network. Continuously providing this service with minimal interruption is an area in which the company has historically performed well but further improvements have been targeted over the next 5 years.  Being aware of more bursts as soon as they start, particularly when customers do not notice them, enables Yorkshire Water staff to respond quicker and improve the reliability of water supplies.
i2O's Event Detection module in its iNet advanced analytics solution uses Artesia's eVader software. eVader builds a model of 'normal' based on a year of historical data and then checks new data as it is received against the model, identifying whether it is normal, suspect, or unusual.  i2O's solution runs the eVader software, sends emails to clients to highlight events, and makes the data and insights available through graphs, tables, dashboards and maps.  This enables clients to become aware of network events sooner, to diagnose them more effectively and to make interventions to resolve them before they escalate.
Yorkshire Water Innovation Programme Manager, Sam Bright commented: 'We have recently run a trial of the eVader system across 6 supply zones and compared it with other anomaly detection technologies. We found it to be the most promising solution and are in the process of now extending this to the entire network. We are excited about the potential of the system to identify network issues as they happen, which will allow us to resolve them much more quickly.'
Dene Marshallsay, Director Artesia Consulting commented: 'We have been able to meet Yorkshire Water's requirements more cost-effectively through our partnership with i2O, and the iNet solution offers the client the opportunity to scale up from an initial pilot based on a limited number of locations to network-wide.'
David Kenny, Head of Sales at i2O added: 'Yorkshire Water has used i2O Advanced Pressure Management for a number of years.  We are delighted to be able to extend the range of services that we provide to them through the partnership with Artesia Consulting.'