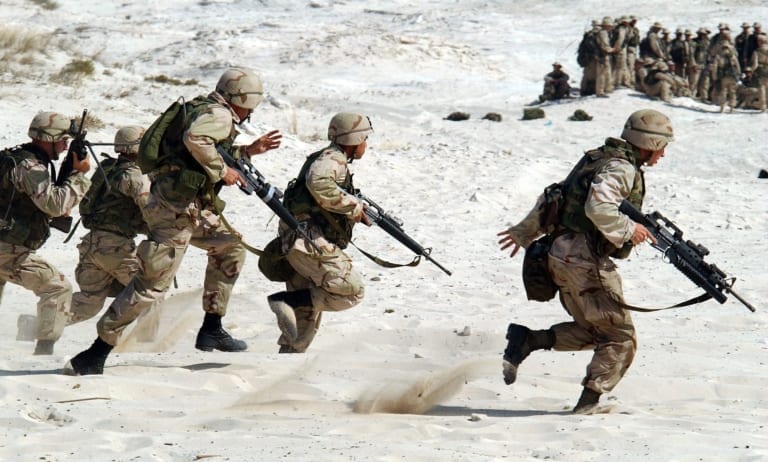 Fight water scarcity like it's a war
So says Major David J.​ Stuckenberg.
Major David is a Ph.D. student ​in defence ​studies at ​King's ​College London ​and a policy ​and defence ​strategist at ​the United ​States Air ​Force. He's also "a serial business and social entrepreneur and co-founder and Chief Operations Officer of a global start-up, Genesis Systems, concerned with developing state-of-the-art water technologies" according to his ​King's ​College London profile. He just forgot to mention that in his article Water Scarcity: The Most Understated Global Security Risk. Although he does confirm that the views ​and opinions ​expressed in the article are ​those of the ​authors alone ​and do not ​necessarily ​reflect the ​opinions or ​positions of ​the United ​States Air ​Force, ​Department of ​Defense, or the ​United States ​of America.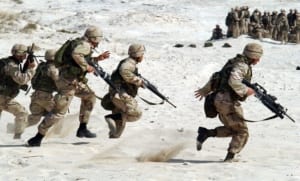 Right now, the media would have us believe we're at war with a virus. The Conversation counsels us that war metaphors used for COVID-19 are compelling but also dangerous. And so they might be in relation to water.
We were insufficiently prepared for a pandemic. And we're insufficiently prepared for water scarcity. Maybe what we should be doing is preparing for a war in order to avoid one.
Implementing early warning systems (i2O's pressure/flow loggers and network monitoring software service iNet), and systems that enable us to exercise control quickly when they're needed (i2O's advanced pressure management).
Fight water scarcity like it's a threat, not a war.