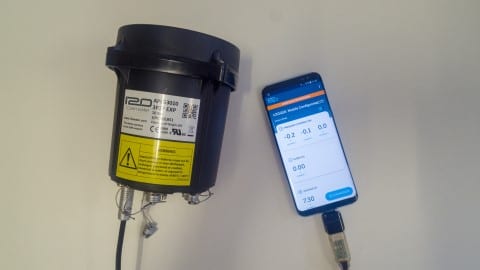 New i2O mobile app for loggers
i2O Water is pleased to announce the release of the latest version of its Mobile Configurator app. The app enables i2O loggers to be installed using a mobile phone. The connection to the logger is via a proprietary USB cable which provides a much more reliable connection than wireless connections such as Bluetooth.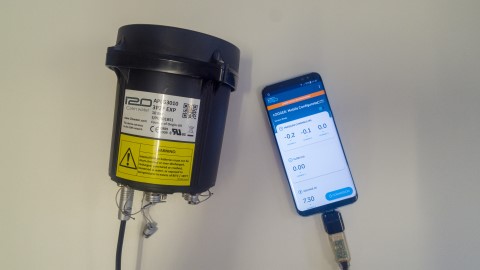 The app, which can be used on any Android device, has a new Geolocation feature. Geolocation uses mobile devices' built-in GPS to accurately report where the device is located. This ensures that there is an accurate record of the logger's exact location. There is no need to rely on a technician to remember to write down the location, get the location correct and exact, and enter it correctly sometime after the installation. The approach i2O has taken is considerably cheaper than including a GPS chip in each logger and using it very occasionally to report the device's location.
John Westbrooke, Chief Product Officer at i2O commented: 'Our aim is to continue to reduce the lifetime cost of pressure and flow loggers. All technicians have mobile phones and they are a lot cheaper than ruggedized laptops. Waterproofing has become standard for mobiles and this makes them an appropriate tool for fieldwork. I was surprised the first time a client called to ask if we knew where their logger was, but once we understood that manual processes for recording locations cannot always be relied on, particularly when loggers are deployed in a hurry during an incident, we set about providing a cost-effective solution.'