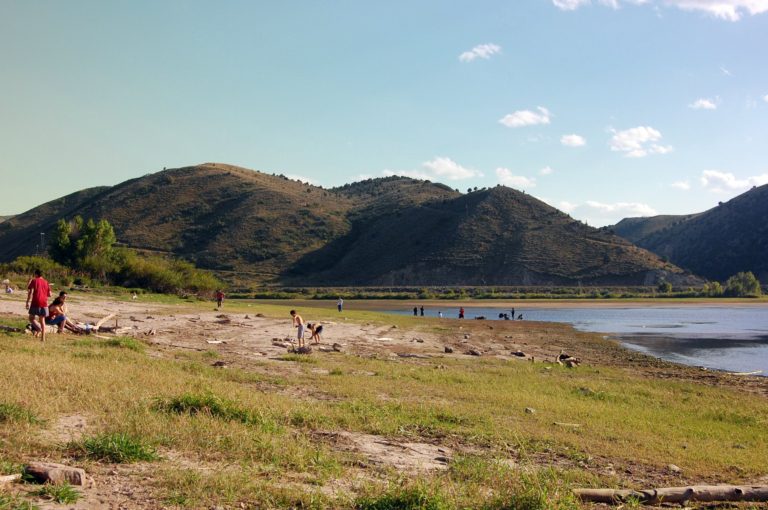 Oakley, Utah: no water, no new homes
Families play on the foreshore of depleted Rockport Reservoir near Oakley Utah.
No new families will be joining them.  Remote workers moving in from the West Coast and second homeowners looking for weekend boltholes would like to join the 1,750 population of Oakley.  Utah's population has grown 18% between 2010 and 2020, the fastest-growing state.
Record-breaking droughts, heatwaves and wild fires have challenged western United States this year, bringing death, destruction and, it now appears, economic consequences.
Farmers have been selling up, their homes turned into weekend ranches for the second homeowners.  Homeowners face $1,000 fines or shut-offs if they use their lawn-sprinklers or rinse off their driveway.  Developers in the area between Phoenix and Tucson need to prove they have access to 100 years' worth of water to get approvals to build new homes.
And Oakley has imposed a ban on new construction that connects with the town's water system with mayor Wade Woolstenhulme asking: "Why are we building houses if we don't have enough water?"  One of the first towns to do so, but unlikely to be the last.  Oakley will spend $2 million to drill a well 2,000 feet deep to reach what officials hope is an untapped aquifer.  And when they've drunk that dry?