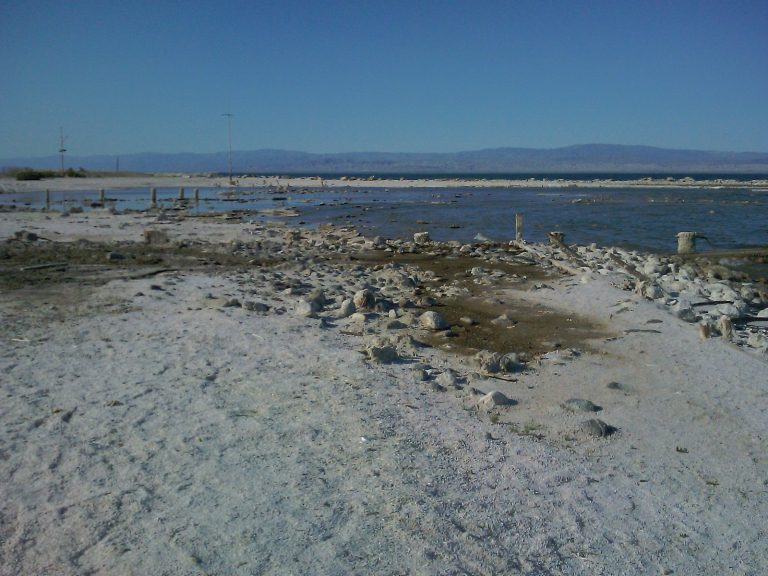 Salt Where's The Lake? City
Utah's Great Salt Lake is disappearing as drought conditions continue in the Southwest of the USA.
In July 2021, the lake reached its lowest level since measurements began in 1875.  The lake's surface area has reduced to less than a third of what it was in 1987.
Peter Yeung at Bloomberg has done a piece on the situation with some great images to accompany it.
Utah is the fastest-growing state in the country, and Salt Lake City's population is projected to increase almost 50% by 2060.  That's an additional 2.2 million people.  The state also has more than 18,400 farms encompassing more than 10.8 million acres.
It has the highest level of water use in the country at 248 gallons (939 litres) per capita.
Salt Lake City charges less for water than all but one of the 30 major US cities Bloomberg surveyed, including desert cities such as Phoenix (which charges 30% more), Las Vegas (36% more), and Santa Fe (82% more).  Many properties are unmetered.
But things are changing.  A water trust has been created to increase or maintain the water flowing into the Great Salt Lake.  Utah is the first state to implement a statewide turf buyback program.  Water suppliers are now required to meter new and existing pressurized secondary water connections.
Calls from residents and lawmakers to limit or halt development are unlikely to be heeded when in one sense the region is seen to be booming.  Utah's Republican governor, Spencer J. Cox, seems to be saying that it's not a new problem whilst hoping that the problem will go away when it rains: "We've always been in a dry state, and we've had very positive economic development.  We are in a drought cycle right now. I don't anticipate that the drought cycle will last forever. I don't know if it will last one more year or five more years or 10 more years."  Maybe it will last 100 years.
So whether things are changing fast enough remains to be seen.  Water abstraction rights that date back to the 1800s require modernisation.  The city ordinance that requires 33% of yards to be covered with "turf, perennial or low growing shrub vegetation", down from 50%, must surely reduce further.  A target for reduced leakage is likely required.
And then maybe the next generation won't be asking: "Why is it called Salt Lake City when there isn't a lake?"