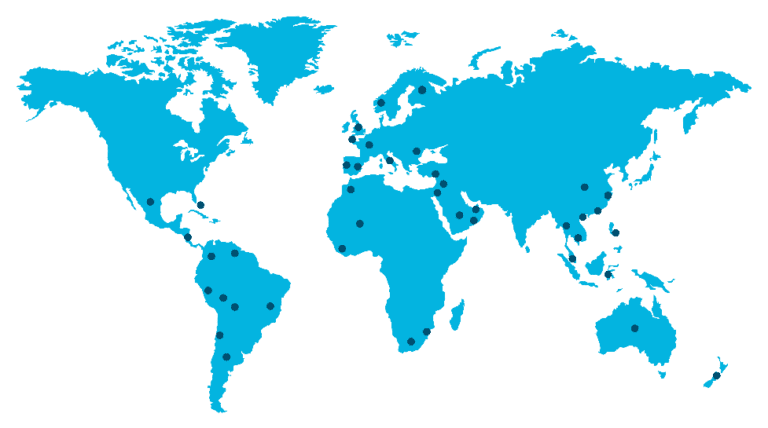 Transforming water networks in 42 countries
i2O's intelligent network solutions are now used in 42 countries in the world. The latest is Malawi in Africa. i2O already has solutions functioning in one of the highest altitude cities in the world, La Paz in Bolivia, and the world's southernmost city of Ushaia in Tierra del Fuego, Argentina.
They operate as far north as Norway, and as far east as Horowhenua in New Zealand.
i2O's devices are not only exposed to extremes of cold, but in the Saudi Arabian desert to extremes of heat where temperatures often exceed 60°C. In Malaysia they cope with high temperatures and baseline humidity of 85%.
In addition to the hardware's ability to endure adverse environments, i2O's resilient software service delivers world-class uptime of over 99.9%.
i2O's clients rely on the robustness and reliability of i2O's solutions for improving distribution of the world's most precious natural resource: water.