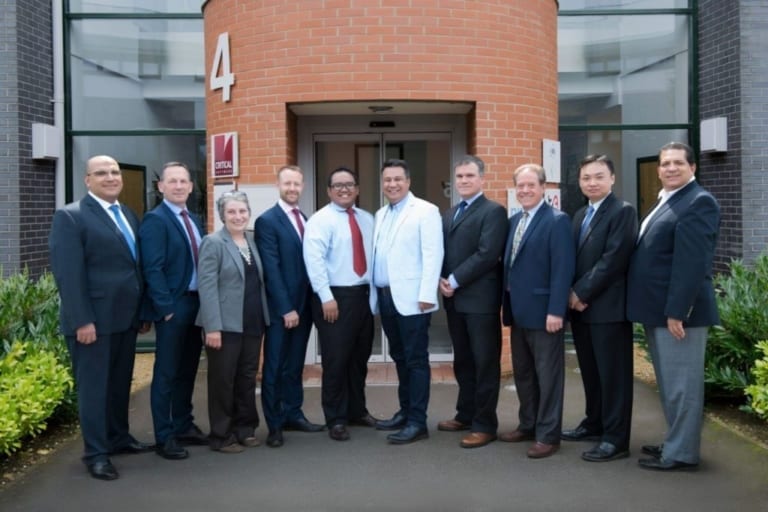 i2O extends global sales force reach with eight hires in six months
i2O, the smart water network solutions company, today announced that it has completed a major investment in new talent and a tripling in the size of its global sales force since the beginning of the year. New i2O sales and client support staff are now in place in Europe, Latin America, Asia Pacific, Middle East, and North America.
The six month long recruitment drive has enhanced the support i2O is able to offer on-the-ground to existing water utility clients and will boost the continued adoption of smart water networks around the world by new clients.
i2O's eight new personnel:
Europe
Mark Loveday has joined i2O from Echologics to support utilities in the UK and across Europe. Mark has 30 years' experience helping utilities reduce leakage and non-revenue water levels.
LATAM
Patricio Orozco, formerly of BiWater, has joined i2O as sales director for South America. Patricio has 30 years' experience working on water asset management, non-revenue water and network improvement initiatives around the world.
Enrique Torres, formerly chief executive officer of SAPAL, a water utility serving the city of León in Mexico, has been appointed as i2O's sales director in Mexico.
Roberto Giangreco has joined i2O as sales director in Argentina and Uruguay, Roberto has 40 years' experience in the region's water industry and previously supported Biwater and Innoyze.
APAC
Razim Malek has been appointed to build i2O's presence in Malaysia, Indonesia and the Philippines. Formerly of IBM, Oracle and SAP, Razim has extensive experience helping utilities adopt analytics, Internet of Things and smart network technologies.
Freddie Chung has joined i2O to expand its presence in China, Hong Kong, Vietnam and Thailand.  Freddie has 20 years' experience running sales operations for global technology companies.
Middle East
Mohamed Sadek, formerly of Xylem Inc. and Veolia Water, has joined i2O as its first dedicated sales director for the Middle East and North Africa.
North America
Silvia King has been appointed to establish i2O's presence in the United States. Formerly a Director of the Southern Company in Atlanta, Georgia, Silvia has extensive business consulting and utility sector expertise, including deep knowledge of smart network technologies and data management issues.